Commentary & Society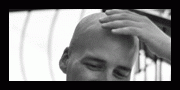 January 03, 2012
The Internet has a thing for cats. Social media, on the other hand, seems to have a thing for food. Sites like Foodspotting reward people for posting food photos. Foursquare has made it very easy to associate food with a venue and actively promotes it. In the absence of photos, people sometimes just type what they are eating without even posting a photo. So the question isn't whether or not food photos are such a big thing, but why are food photos such a big thing.
Read More »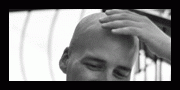 January 27, 2010
The problem is HTML5 is so lax in its requirements, as compared to previous versions of HTML, that editors can become a hindrance to web site development.
Read More »
October 19, 2009
Much of a tech project's success rides on low tech aspects like interpersonal relations, project management, and knowing the target users of what you're making. If you don't have control of these your project won't be as good as it could be.
Read More »
by
aardvark
|
Last week Mashable featured a post asking if location-based services are all just hype. Continuing the geolocation theme Mashable has a new post, What the Future Holds for the Checkin, by a guest blogger/columnist. I have a reservations about how well this article delves into future opportunities, so I just toss a few out here.
Read More »
by
aardvark
| With WCAG guidelines, and by extension federal guidelines, referencing "cognitive disability" as one form of disability which developers need to support, you'd be hard-pressed to find a definition of the term anywhere in those guidelines.
Read More »
by
aardvark
| What does it mean to have a huge number of Twitter followers? What does it do for you? The answer to both is: Nothing.
Read More »
by
aardvark
| Yesterday Mashable.com posted an article titled "Psychologist: Facebook Makes You Smarter, Twitter Makes You Dumber." It was originally from an article in the Telegraph titled "Facebook 'enhances intelligence' but Twitter 'diminishes it', claims psychologist." This morning I heard the story referenced on a couple morning news programs and I've seen it picked up one other news sites and blogs. It was also Mashable's most re-tweeted article yesterday. And it's also completely wrong.
Read More »
by
erika
|
With so much user-generated content around these days, do businesses really need their own websites to establish an online presence? Erika asks some tough questions.
Read More »
by
malistudio
|
Oorspronkelijke titel/original title: Top 10 Lies told by Clients

Als je commercieel aan de slag gaat, dan is zorgen dat je je werk goed doet maar een klein deel van je taak. Regelmatig zie ik treurige voorbeelden van mensen die met goede bedoelingen aan een opdracht beginnen, en vervolgens verschrikkelijk voor de gek worden gehouden, omdat wat zij zien als een uitdaging en als iets dat ze met liefde doen, door de tegenpartij wordt gezien als iets heel anders, helemaal niet romantisch of geïdealiseerd, maar rauw en simpel.
Read More »
by
erika
|
Tipping
is an evolt.org
discussion list
tradition; the way a list member voluntarily "pays" for an off-topic, chatty, or high noise-to-signal post.
Read More »