Reviews & Links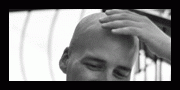 October 03, 2011
Web developers and designers brag about their ability to craft designs that work across platforms using "responsive web design," some even integrating transitions that only they can see when they change their window sizes. The use of CSS media queries allows developers to cater to numerous screen sizes across different media. I am surprised, however, at the utter disregard for a media format that has existed before the web — the printed page.
Read More »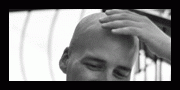 September 14, 2010
Whenever I speak about social media I usually field a few questions related to the location-based social media services. These include Foursquare, SCVNGR, Gowalla, Brightkite, Loopt, and now Facebook Places. The questions revolve around who is using them and why. While it's possible to see and explain the potential in these services, sometimes tangible examples are needed, and usually more than just explaining how awesome drink specials can be once you're the "mayor" of a venue. Here are a few...
Read More »
by
aardvark
| There's quite the potential for change that this seemingly simple user interface change could have, both on user behavior and money spent on SEM/SEO. The next few weeks may prove to be very interesting.
Read More »
by
aardvark
| If you have been paying any attention to the social media space for the last few years, then you've watched the rise in location-based social media. Part of the appeal of these tools is seeing where you have been, almost like a travelogue for a person, as well as tracking others (friends or family). It has taken some time, but the rest of the web is finally catching up.
Read More »
by
aardvark
| With HTML5 on the horizon, it is becoming far easier to embed video on a web page than it has been. However, you also need to bear in mind that not only are video (and audio) transcripts good practice, they are required by law for many organizations.
Read More »
by
aardvark
| Chris Boudreaux is the author of an upcoming book titled "Social Media Governance." Mr. Boudreaux has created an accompanying web site that contains a database of links to social media policies of over 80 organizations.
Read More »
by
raphael
| Dominique Voynet, a former minister of Environment and Equipment, is standing for the leftist Green party's in the French presidential election coming up at the end of April. Her campaign site,
voynet2007.fr
, seems to break an exceptionally high number of basic and seemingly well-accepted usability and content design guidelines.
Read More »
by
notabene
| You want to teach software to users? Here's one short, straight-to-the-point book that will help you do the trick and learn how to efficiently prepare software training — or, as web professionals, technical training for other web developers.
Read More »
by
branko
| Contingency design lets you take all those things into account that can happen when real users start visiting your website. Defensive Design for the Web is a book that shows you in a clear and concise way what can go wrong and how to turn that to your advantage.
Read More »
by
4serendipity
| Andy King's recent book collects, outlines, and evaluates a large number of methods and techniques to make your sites perform better.
Read More »